How do you protect your important business data?
You insure your business to protect your business, but does it protect your important business data? We keep businesses in business with backup, recover, and restoring (BURR) important business data anywhere, anytime, and on any device.
What is Pullin Cloud Backup, Recovery, and Restore (BURR)?
Protecting a business's vital information that is distributed across LANs in offices across the country or around the world is a formidable challenge. The same is true for laptop users who may be carrying important data around on their mobile hard drives, without taking the necessary backup measures to ensure data integrity and accessibility in the case of data loss.
Safeguarding remote data is a hit-or-miss proposition for most organizations. Backup quality depends on local staff and equipment. As a result, information that is crucial for day-to-day operations and to meet compliance regulations may go unprotected.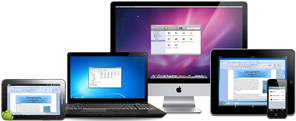 Pullin Cloud Backup provides the ideal solution for organizations concerned with data loss and regulation requirements. It allows them to quickly recover lost files, documents and critical data, protecting them from potential business disruption and long-term damage that lost data can cause.
Most companies still trust the backup of their most vital resource – data – to a fragmented and often ineffective policy of distributed tape devices, manual routines and offsite tape storage. Pullin Cloud Backup addresses the drawbacks of this common approach to backup with a unique service proposition giving SMBs and enterprises, such as:
Low-touch backup and recovery – An Agentless disk based cloud solution that requires minimal manual intervention. Pullin Cloud Backup allows you to focus your IT resources on tasks that are transformational to your business. Backups are easy to schedule and reduce IT backup management overhead costs.
Guaranteed Service Levels – Improve RTO's and RPO's through fast and reliable data recovery. In addition, the elimination of disruption time is achieved through Agentless Technology.
Align the value of data with the cost of protecting it – Backup Lifecycle Management allows customers to move old backup data to lower cost storage thereby aligning the value of data with the cost of protecting it. Pullin Cloud Backup is therefore a cost effective solution with minimum capital outlay and an all inclusive monthly service charge.
Secure and fast data transfers to offsite locations – Data is compressed, deduplicated and encrypted (FIPS 140-2) before being sent over the WAN to the Pullin Cloud Technologies's data centers. This ensures backups are stored safely, remotely, and quickly.
Easy and safe disaster recovery – A compelling solution for disaster recovery that supports business continuity planning. No matter what the circumstance, all data is safely backed up and fully recoverable (Potentially in multiple geographically dispersed locations).
Regulatory compliance – Achieve compliance by ensuring that ALL data is protected offsite. This includes data at remote-offices/sites and on portable devices. (For example, Sarbanes-Oxley specifically states that electronic records and messages (email/IM) must be saved for a specified duration of time to ensure auditors and other regulators can easily obtain requested documents.)Pullin Cloud Backup also allows you to generate certificates of destruction (of data) for auditing and compliance purposes.